THE GREATFULNESS GUIDE
If life is a journey, then this book is a must stop along the way!
An essential read for any child before they hit their teenage years. 'The Greatfulness Guide' is a practical resource that sets the foundations for mental fitness and provides skills for life. This guidebook provides the 'map', so that your child can truly flourish.
Packed with fun, engaging activities and real life examples from Novak Djokovic, Mel Robbins, Michelle Payne and many others, the Greatfulness Guide teaches young people HOW to think and not WHAT to think and gives them the tools to bounce back from life's challenges.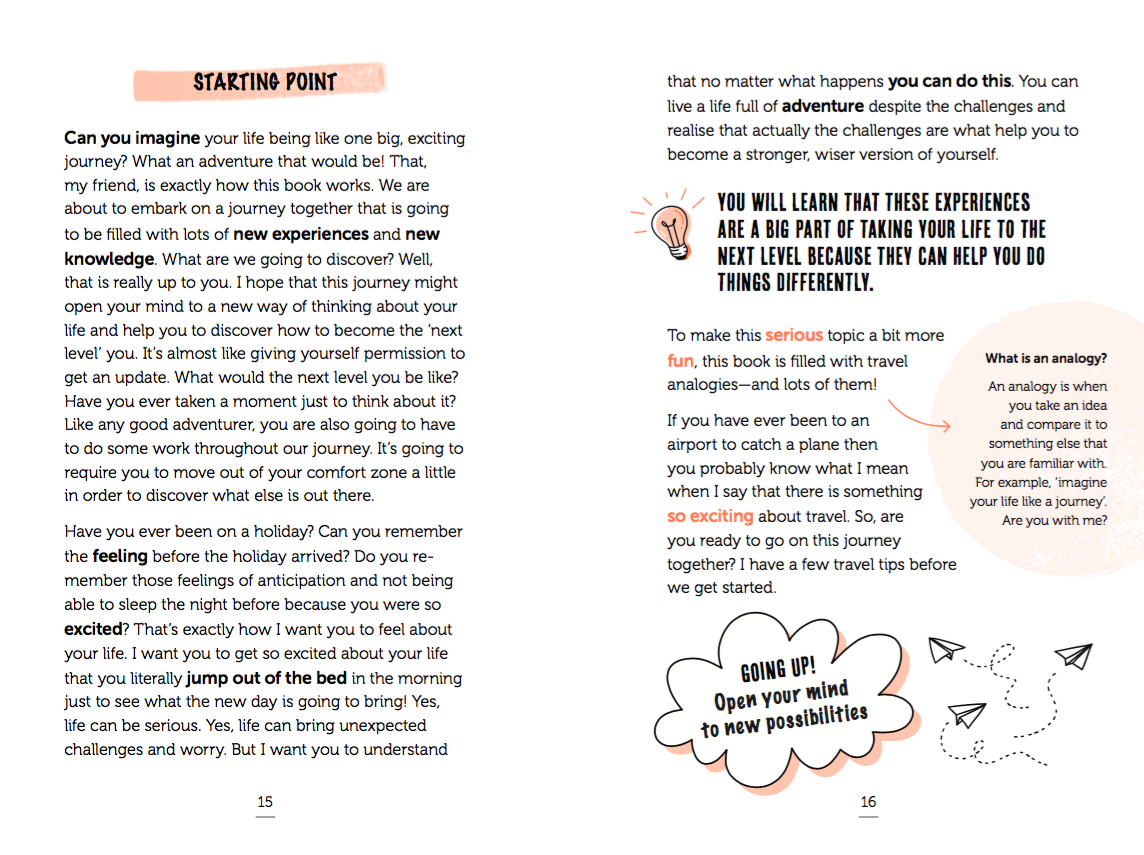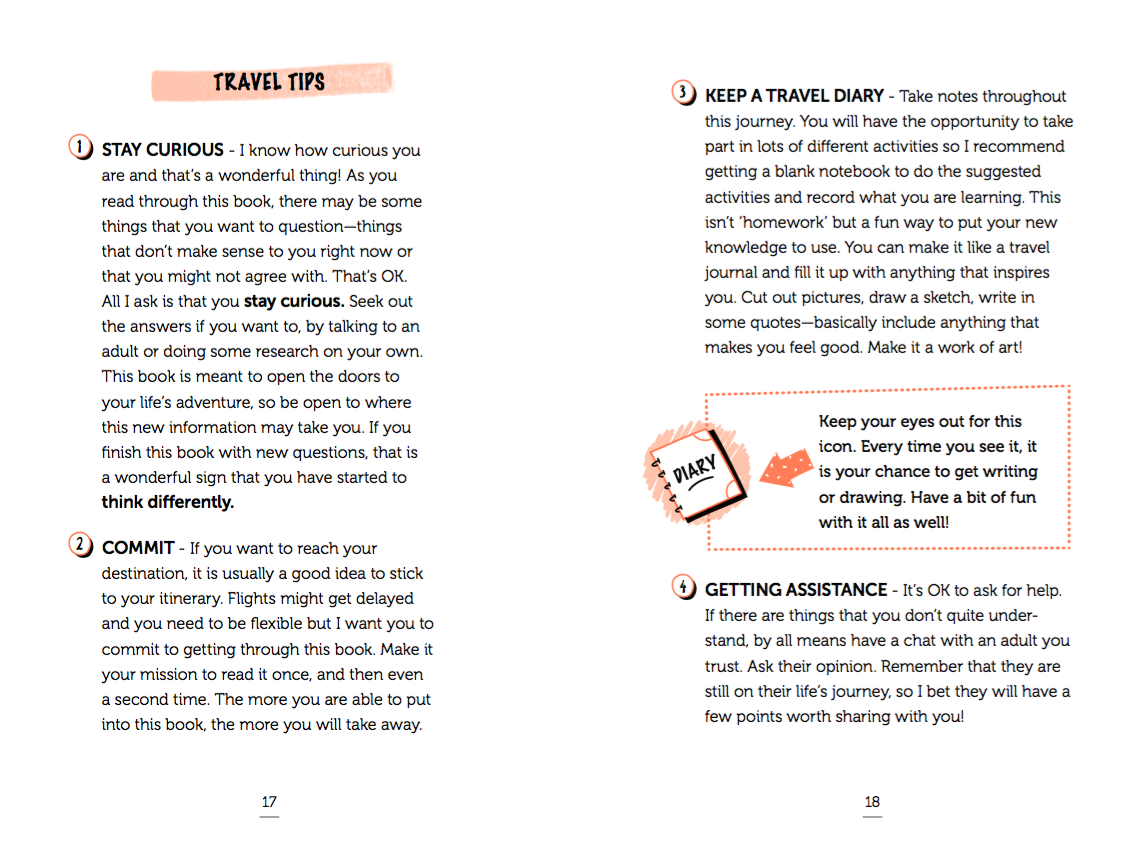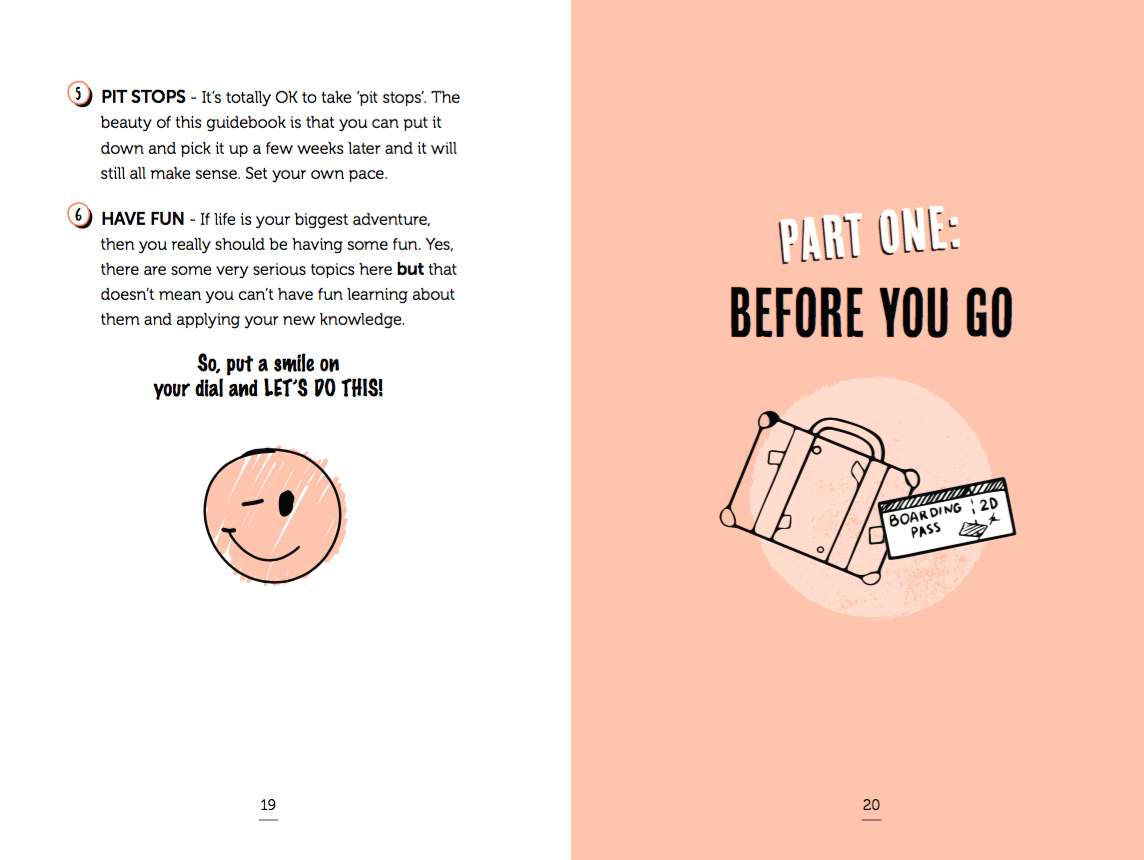 praise for the greatfulness guide
"I loved the Greatfulness Guide – how I wish as a young person someone had shared the power of thinking this way with me!
The interviews and studies of eminent people provided real examples of how regular people can achieve and become amazing things once they set their mind to it.
The journey this book takes you on is a real adventure for the mind and the guide is fun and simple to follow."
"What a great book!
The Greatfulness Guide is a much-needed road map to help us through these challenging times."
"Reading this book with my two boys (aged 12 & 10) was such a joyful experience. Many nights we
would cuddle up on the couch, read a few chapters of the Greatfulness Guide and have this amazing discussion about what we have just learnt.
My boys really absorbed the content, finding the "travel reference" really easy to relate to.
This book will be re-read many times in my household, as it's packed with unlimited skills, possibilities and so much personal discovery.
A beautiful book and such an important read, especially in today's busy world."
"Wow, this book is life changing.
It's really helped me understand how my mind works and has given me the confidence that I can overcome any future challenges."
Book Jacqui for a school incursion to talk about the book and all things mental health.